How to get exclusive access to our project management platform
At Hotghostwriter we believe that client-writer communication is essential for our team to produce a great book.
So we have decided to give you, our clients, access to our project management platform where you can interact directly with the team in charge of developing your great book. The platform that we use is called 'Asana'.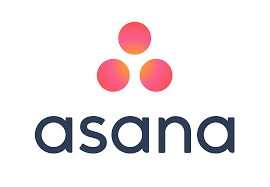 Asana is a versatile project management platform that enables our team to work on your projects efficiently and collectively. If you have never heard of this platform don't worry, it is super easy to use and we walk you through the basics steps here.
So without further ado, here's a breakdown of the process.
Whilst you are here, you may also want to watch our video tutorial on how to use Google Docs to comment, track changes, follow the progres of your project in real time, and more!
1. First an invitation will be sent to the email that you provided at the time of your order. It will look like this: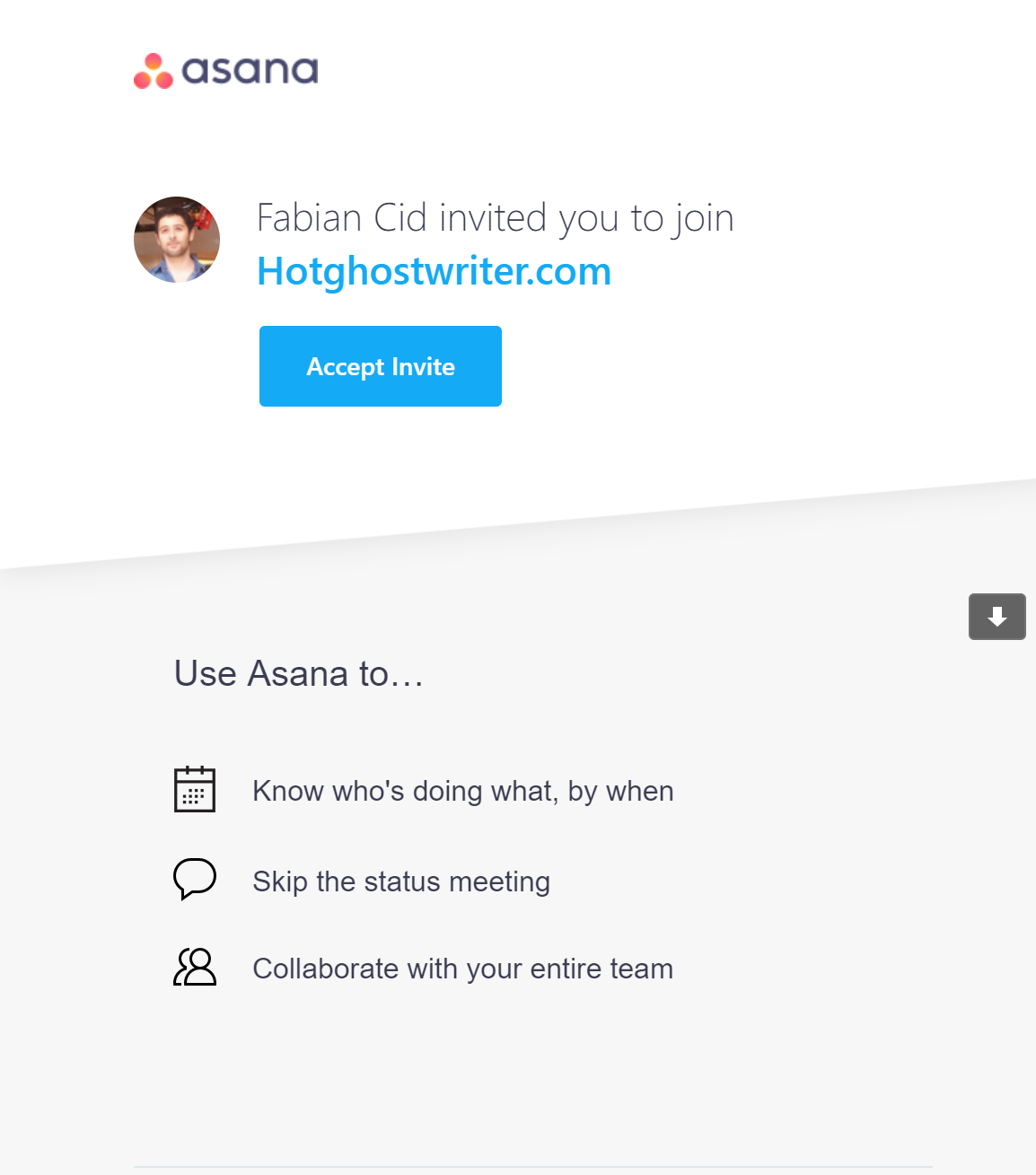 2. Within that email click on "Accept Invite" and it will take you to a registration page. You can either use your Google account or just register with a different email address by clicking on the button " Sign up " located at the bottom.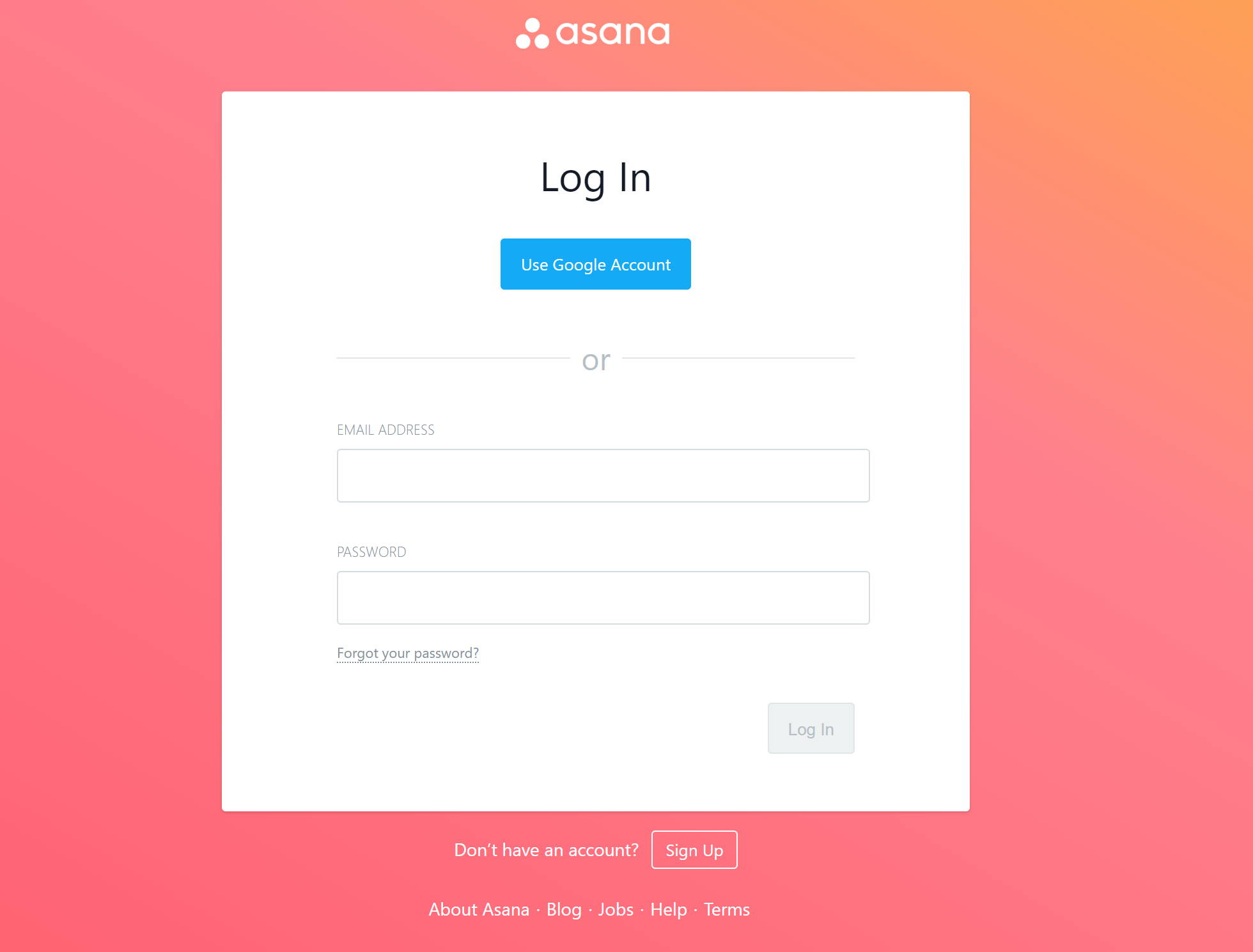 3. Once you have added your initial info, complete you profile by filling out a simple form with your details.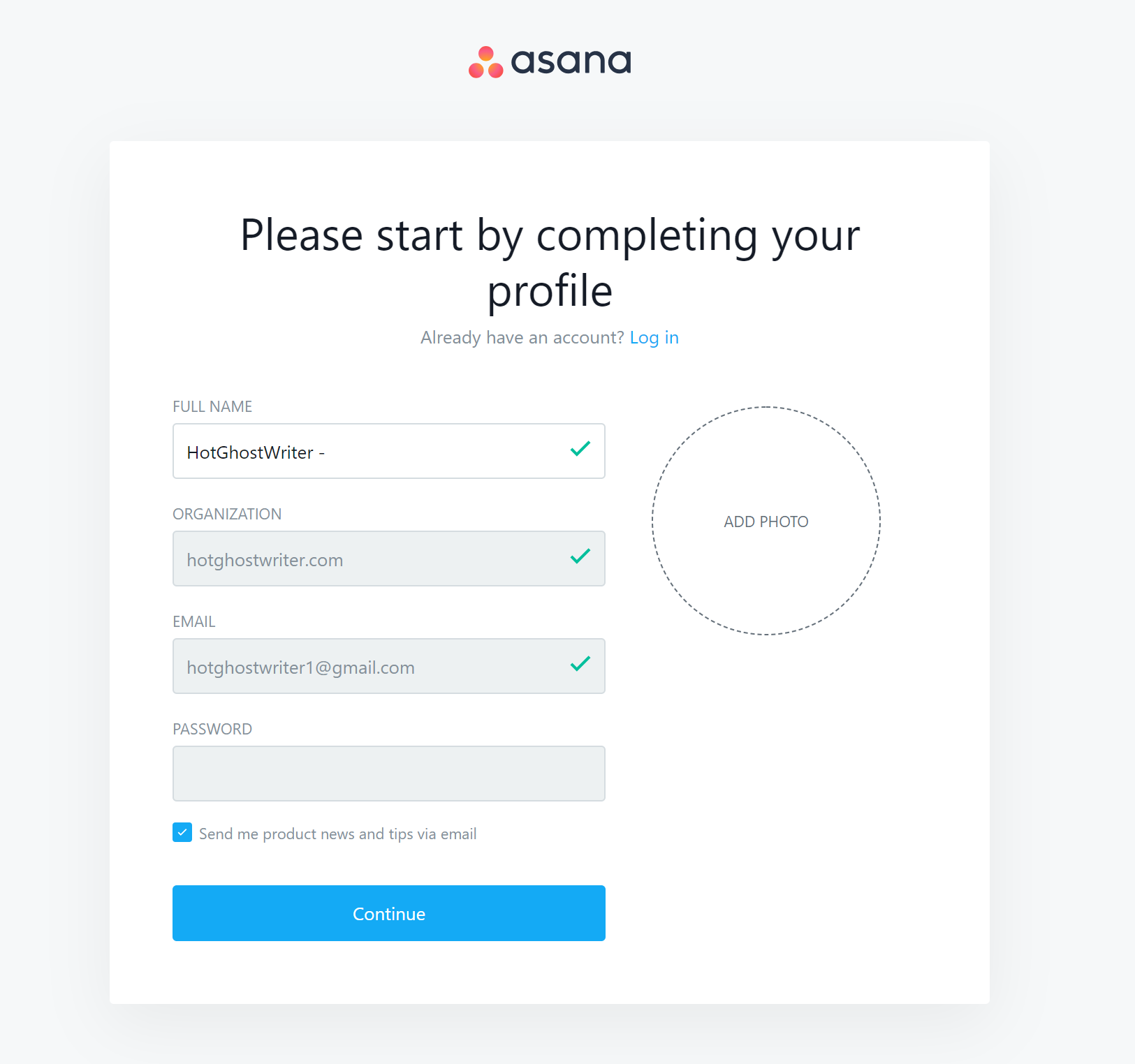 4. After you have succesfully registered, you will be taken to the Asana user interface. If you click on My tasks on the left bar, under " New tasks " you will see your projects that are currently progress.
If you click on one of them, a menu on the right will appear. This is where you can interact directly with your assigned team; the writer, editor and your designated project manager. You can communicate by simply writing a comment in the box where it says Write a comment.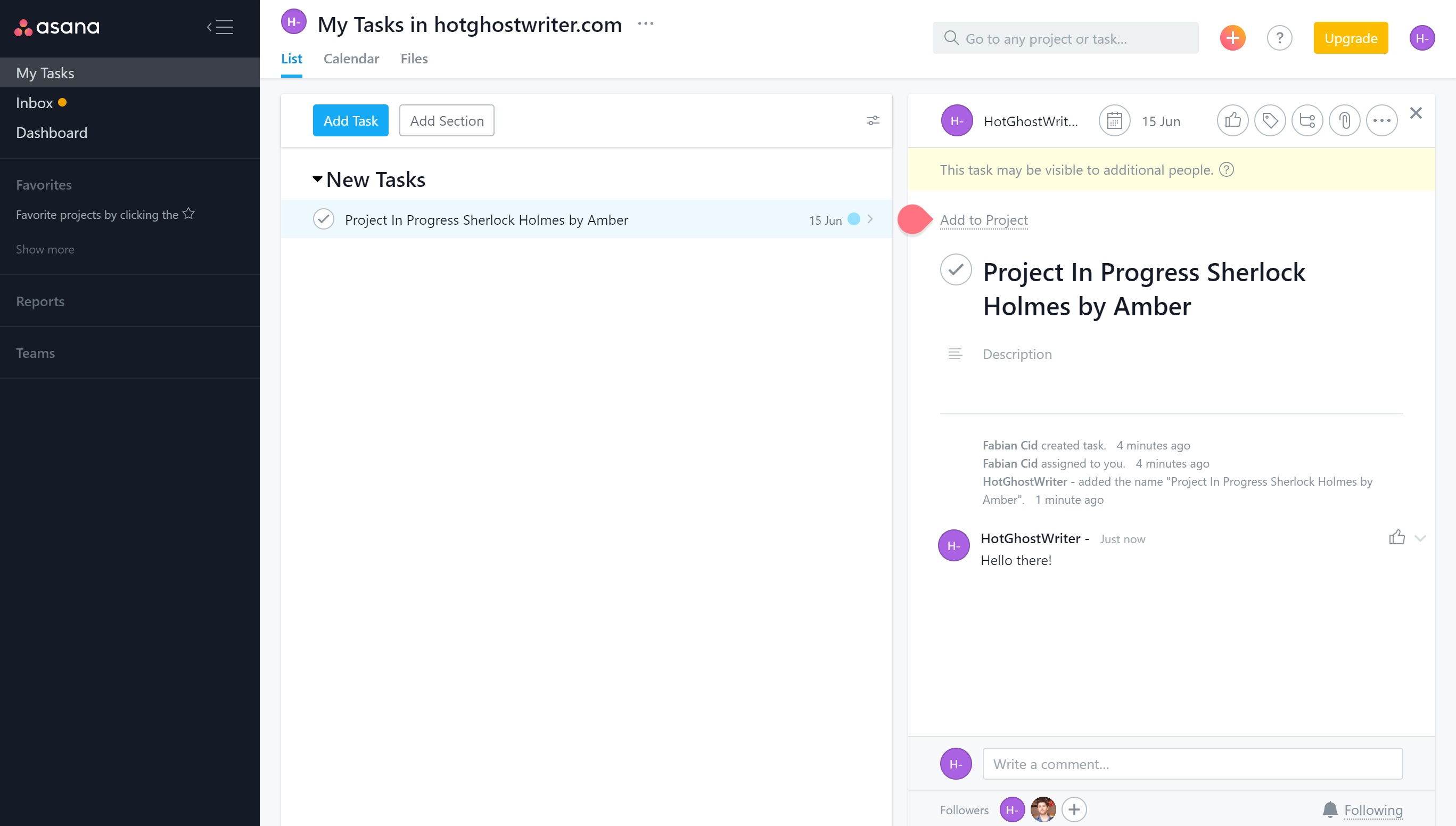 Lastly if you are thinking about how you will be notified when there are new interactions, Asana has your back. The platform is connected with your email so any new messages from writers, editors or managers will be sent straight to your inbox.
Again, thank you for trusting us with your project! If you have any questions, please let us know by reaching us at support@hotghostwriter.com.
Happy publishing!